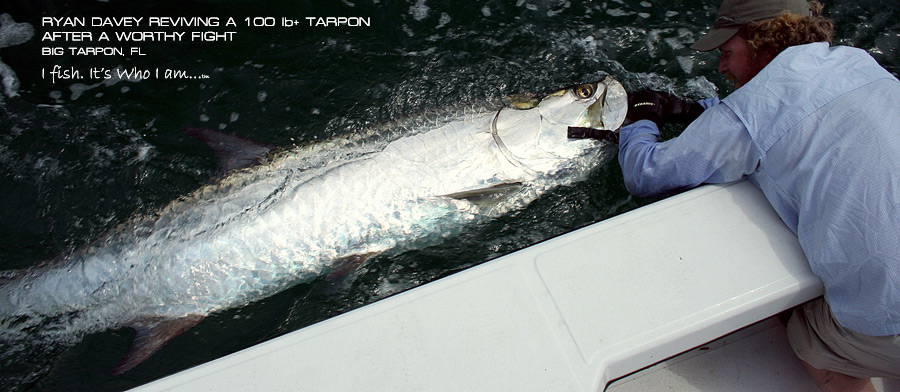 Fishing Team Home
| | |
| --- | --- |
| Ryan Davey | |
| Profession | Adventure Travel Angler |
| Career | Adventure Filmmaker |
| Home Waters | Depends on the season. Right now, the Rogue River. |
| Method(s) of Fishing | Fly Fishing, mainly streamer, nymph, and dry fly fishing. Sight fishing is the best! |
| Favorite Fish | For overall mystique and the places they live, brown trout. |
| Favorite Lure/Fly | A fly I tie called the Spring Creek Special,basically a rabbit mini-jig. |
| Places Fished | All across the US and Alaska, Australia, New Zealand, Argentina and Chile, Iceland, and the Himalayas, to name a few. |
| Favorite Place to Fish | New Zealand |
| Boat (s) | Watermaster |
| Favorite on the Water Snack | Snickers |
| Favorite Food | Shrimp and Steak |
| Favorite Music | A little of everything, as long as there's some Dylan, CCR and Marley in there |
| Personal Web site | World Angler |
BIOGRAPHY
Ryan's passion for fly fishing, adventure, and conservation have taken him to the far corners of the globe. His resume is as diverse as his travels, ranging from IBM and Microsoft to working at a winery in Tasmania, building a web design business, being employed as a deckhand on marlin hunting charter boats in New Zealand and Australia's Great Barrier Reef, assisting in tiger research in Nepal, white-water raft and fly fishing guiding, freelance writing and photography, and adventure film-making.
Ryan was one of the founding partners of the Angling Exploration Group, known in the film industry and around fly fishing circles as AEG Media. As the managing partner during it's formative years, his mission was to build an adventure media company from scratch that revolutionized the way the world sees fly-fishing through high-energy, adrenaline rushing, adventure films.
While at AEG Ryan helped shoot, edit, produce and distribute titles such as the Trout Bum Diaries I: Patagonia (an epic five month fly fishing expedition across Patagonia) and Trout Bum Diaries II: Kiwi Camo (a four month expedition into New Zealand's deepest backcountry attempting to seduce the world's largest and most elusive brown trout). In addition to the non-stop trials and triumphs of these angling addicts, Kiwi Camo delivered a behind the scenes look into what drives the seemingly crazy trout-bum lifestyle.
His wanderlust and exploratory spirit have dragged him on expeditions to remote reaches of most of the world's continents. He now arranges custom fly fishing adventures for select clients to some of the world's premier fly fishing destinations. Ryan currently resides near the banks of the Rogue River in Southern Oregon where he can be found during steelhead season, although you're just as likely to run into him on native waters of the Atlantic Ocean chasing striped bass, or most likely on some remote stream in New Zealand, Montana, or Patagonia!


Copyright 2007