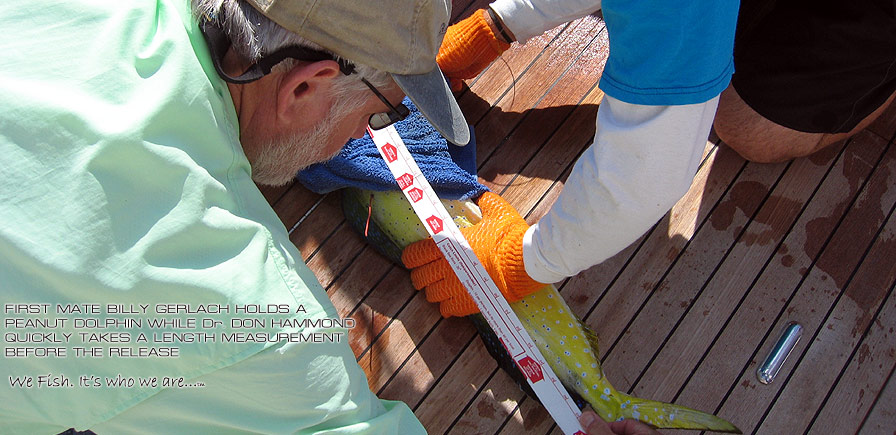 FAQ's about 2% for the Fish | Projects, Studies and Initiatives | About Us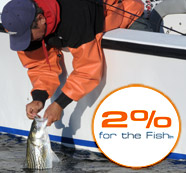 We are committed to fisheries conservation, and give 2% of our Gross Sales ( not profits, total sales) through our 2% for the Fish initiative to the non-profit arm of Lateral Line, the 2% for the Fish Foundation. Fisheries conservancy, an integral part of each of our lives even before we arrived at Lateral Line, is vital to our company culture. We've been involved in fisheries conservation organizations serving as volunteers, we've help support initiatives and studies with funds and manpower and helped launch many new conservation organizations over the years.
Some alarming pieces of data:
The environment receives only 6.3% of total foundation grant dollars in the United States


Marine funding represents only one-half of 1% (0.05%) of the total funding that is devoted to land and animal protection. Of this 0.05%, only a small fraction goes to actual "fish" conservation, research and habitat restoration


The North Atlantic's fishing grounds went from the world's richest to the world's most depleted in 20 years


According to recent studies, the nation has totally lost 20% of our fish and aquatic populations and nearly 40% of the nation's native fish populations are in rapid decline


50% of the nation's waterways are impaired and over 40% of the fish and aquatic species in the U.S. are in decline or threatened with extinction


Data on fish catches shows that compared to 50 years ago, the abundance of large fish such as tuna, shark, cod and grouper has declined roughly 90 percent


Since 1900, many fish species, including swordfish, marlin and the biggest types of tuna, have declined by 90%. If this trend continues, global fisheries will collapse by 2048.


Scientists agree that the top contributing factor for fish and aquatic species decline in the US is habitat degradation and loss due to the increase in impervious surfaces and pollution

We are faced with the situation that the above statistics describe in light of being aware of fish depletion problems, or the premonition of them, centuries ago. In 1631 King Charles I proclaimed, "And the former abundance of fish is turned into such scarcitie and deareness, that -- especially our citie of London, and even our owne Court, are many times unprovided for their necessary dyet -- therefore -- the nets heretofore called traules -- which is notoriously known to destroy the said frie & spawne -- is -- forbidden by the law." Isn't it crazy that we even find ourselves in the fish depleted state we are today when we saw this coming long ago. However, its not too late, things can change if we want them to.
We want to be able to catch fish not just next year, but for many years, and to provide the same opportunity to future generations of anglers. While we have a great appreciation, respect and even support other fishing conservation organizations, we wanted to do something different and assure that each and every dollar we put towards fisheries conservation was optimized to extract as much value as possible so we set up our non-profit arm,The 2% for the Fish Foundation. The Foundation supports grassroots fisheries conservation initiatives, projects and research that support recreational fishing and enable and facilitate sustainable fisheries ecosystems. The foundation conducts projects itself and will support other organizations specific projects or studies that are clearly defined, where the results can be measured, and that engage fellow anglers in a grass roots way. Our goal is that we can better understand the fish, the ecosystems in which they live, how we humans affect the ecosystems and how we can minimize our impact. If we integrate these components, we can learn from the past and better develop practices to assure we don't wipe out fish populations and can restore the ones that have been over fished or are near death as a result of human impact.
We get our hands dirty with fish: we haven't just created some marketing gimmick stating that "we give x% of profits, this that and the other" and write a check to an organization. We are involved, and believe that through direct involvement and grass roots on- the-ground participation we can make a difference. By buying Lateral Line products, you're not only getting the very best fishing apparel and gear on the planet; you're doing your part to ensure the sustenance of life in the waters you fish.

We thank you for buying our products and in doing so helping that we have fish for the future. If you are part of a fisheries initiative, organization, or study, and would like us consider you for funding or help please contact us at [email protected]. If you have other questions please feel free to contact us and/or check the FAQ's below. You can keep up with our conservation efforts and thoughts in our blog.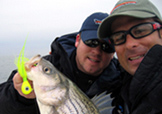 Brandon & Spencer White
Founders, Lateral Line, Inc.
We fish. It's who we are…tm
2% for the Fish Frequently Asked Questions
Back to the top
What projects has or is the 2% for the Fish Foundation supporting or funding?
Please check this link, Projects, Studies and Initiatives

How does the 2% for the Fish Foundation facilitate grass roots participation from other anglers?
We do this in several ways, 1) we ask our Lateral Line customers to help by posting on our website and writing about our projects in our blog and through our newsletter, 2) we run a website called TidalFish.com that has over 43,500 registered anglers. We solicit help via the message boards, 3) we partner with other foundations and organizations to engage their members, 4) we solicit traditional media outdoor writers to cover our projects to attract concerned anglers
Can I apply for money from the2% for the Fish Foundation?
Yes.

What criteria do you consider when evaluating a project for funding?
All projects must have the following: 1) The project must pertain to improving fish populations and/or the ecosystems in which they live, 2) the project, research or initiative must be clearly defined. This means it has a defined beginning and end. It must also have very clearly defined goal(s) where the results can be measured, 3) It must involve getting other anglers involved in the work.
How do I submit a proposal?
Please email your proposal to [email protected] addressing the above three criteria in a one page document. Please provide all contact information.
Is the2% for the Fish Foundation a Nonprofit?
Yes. The 2% for the Fish Foundation is set up under a larger foundation called the Ocean Foundation which is a registered 501c3. This foundation is headquartered in Washington DC and houses many community foundations.
Why does the2% for the Fish Foundation exist under the Ocean Foundation?
Having the 2% for the Fish Foundation under the umbrella Ocean Foundation does a few things, 1) It gives us a sounding board to run our project ideas and potential grants through. It provides a good check for us as we consider projects given the Ocean Foundation folks see more then we do because it's their business., 2) It provides a socially responsible control to alleviate any conflicts of interests that may appear. This means that just because we decide a project is good, they have the last word on if the money can be used or not, 3) it gives us the ability to raise money from other foundations or individuals for projects that exceed the money we contribute. Having a third party control alleviates any concerns relating to conflicts of interest because of the foundations's affiliation with our for profit arm, 4) It alleviates us from having to understand, file and administer paper work of which we are simply not experts.
Who decides what projects get done and/or supported?
Everyone at Lateral Line is involved in the decision making process, that is from Brandon and Spencer, our Chief Conservation Officer Dr. Tom McMurray, to the Board of Directors, and all of the Lateral Line Team. Once it is decided to proceed with either a project we want to undertake ourselves or one we want to fund we make the recommendation to the Ocean Foundation under which the 2% for the Fish Foundation sits. If the Executive Director and Board agree the grant is made.
Can my company participate in the 2% for the Fish program?
Yes. We do have a screening process and we require is that you display the 2% for the Fish logo on your company site. Please email us for consideration and details on how to participate.